The River Guardian Foundation recognizes the need for increased advocacy and public education regarding water quality issues. Our objective is to be highly visible to the public, government agencies, elected officials and others with the understanding that we are vigilantly tracking proposed changes in rules and laws that would weaken environmental protection, and monitoring for potential or actual pollution discharges to our waters. Through the use of volunteers and staff, a strong presence will be maintained in our areas of operation and will grow to other areas where water quality issues have been documented or are perceived to become problematic. We welcome collaboration with other established organizations in our quest to set the standard for water quality protection.


Contact us at info@riverguardfdn.org or (919) 400-8996 to report any suspected or observed pollution discharges so that appropriate action may be taken.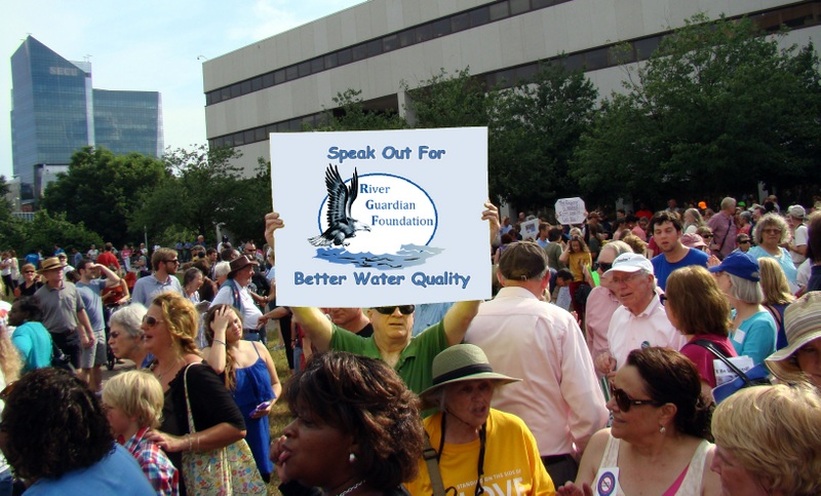 River Guardian Foundation members in the crowd advocating for clean water at a recent environment-themed rally in downtown Raleigh.
| | |
| --- | --- |
| | Scene from a Mining & Energy Commission (MEC) meeting (sorry about the photo focus - it was taken discretely so as to not disrupt the meeting). George Matthis from the River Guardian Foundation and another concerned citizen addressed the commission during the public comment period and requested that the MEC require full disclosure of fracking chemicals. |